USA-Taliban Peace Deal: Doha Agreement 2020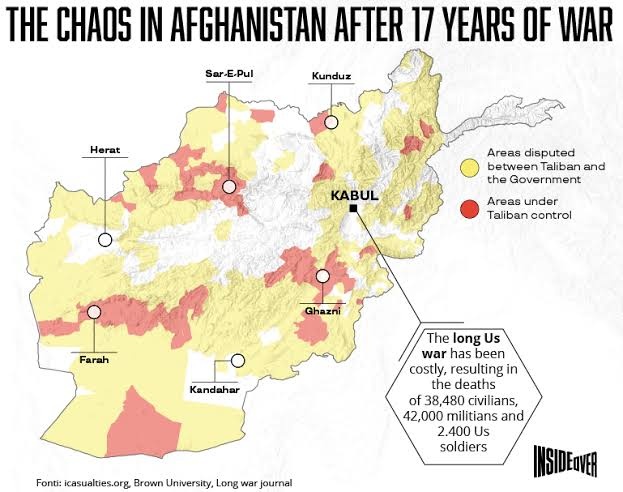 •United States has signed a historic deal with Taliban insurgents that could pave the way for ending the 18-year-war in Afghanistan.
[The agreement set out a course for the next 14 months.]
•The deal was signed in Doha (Qatar) and thus termed as Doha Agreement.
Quick Note:
•Comprehensive Ceasefire between the Afghan Government and Taliban.
•Timeline for the withdrawal of all foreign forces from Afghanistan will be carried out, provided the Taliban adhere to their security guarantees and ceasefire.
Expected Consequences
•Taliban has the ultimate goal of imposing Sharia in their respective regions. [This is in conflict with what the people in Afghanistan want.]
•Afghanistan has its own Constitution and people want to be governed as per the Constitution. [This will make any peace deal that they would have, unsustainable.]
•The Taliban will hardly share power with the Afghan Government. [Thus it is quite possible that even after the peace deal, the country will be back to civil war again]
______
One more point:)
•The deal also promises to take Taliban leaders off the UN Security Council's sanctions list, which could considerably bring down the number of terrorists harboured by Pakistan. [This might benefit Pakistan during the June 2020 FATF Plenary.]
Water Crisis in urban areas of Himalayan Regions
•Recently, several towns were surveyed in the Himalayan region of Bangladesh, Nepal, India and Pakistan to understand the challenges of the water crisis in urban areas of these regions
•Eight towns in the Himalayan region of Bangladesh, Nepal, India and Pakistan were nearly 20%-70% deficient in their water supply.
•The places surveyed are extremely dependent on springs (ranging between 50% and 100%) for their water, and three-fourths were in urban areas
•India tops the list of countries with the most number of people living with water scarcity.
•As many as one billion people in India live in areas with physical water scarcity, of which 600 million are in areas of high to extreme water stress. 😱!
•Over 21% of the country's diseases are water related. In 2015, India lost over 1 lakh children under the age of five to diarrheal diseases.
•The report also states that the 'Day Zero' will hit Bengaluru and 20 other major cities (including Delhi) in India by the year 2020 affecting an estimated 100 million people.
•Day Zero: It is a situation when taps in a region start running dry. It is a situation when there will be no water in the taps and the use of water will become restricted for vital services only.
EKAM Fest: For promoting entrepreneurship in Divyangjan community
•EKAM stands for
E:- Entrepreneurship
K:- Knowledge
A:- Awareness
M:- Marketing.
•The week long exhibition-cum-fair "EKAM Fest" is being organised by the National Handicapped Finance Development Corporation (NHFDC) in New Delhi from 2nd March, 2020.
•EKAM Fest is an effort for promoting entrepreneurship and knowledge among the Divyangjan community.
•NHFDC is a corporation under the aegis of the Department of Empowerment of Persons with Disabilities (Divyangjan), Ministry of Social Justice & Empowerment and has been working since 1997.
•It is registered as a company not for profit and provides financial assistance to the Divyangjan/Persons with Disabilities (Divyangjan/PwDs)
International Women's Day (IWD) : 8th March 2020.
•Ministries of Women and Child Development(MoWCD) with other ministries have launched a campaign from 1st-7th March to celebrate International Women's Day (IWD) 8th March 2020
•The campaign has a 7 theme for all the days beginning from 1st March 2020.
The themes that are being observed include
1. Education,
2. Health and nutrition,
3. Empowerment of women,
4. Skills & entrepreneurship,
5. Participation in sports,
6. Rural women agriculture,
7. Urban women.
•Doordarshan would also be organising special programmes to commemorate the contribution of women members of the Indian Constituent Assembly to honour their contribution in the foundation of the Indian Republic [ Also All India Radio(AIR)]
DRDO's new explosive detection device: 'RaIDer-X'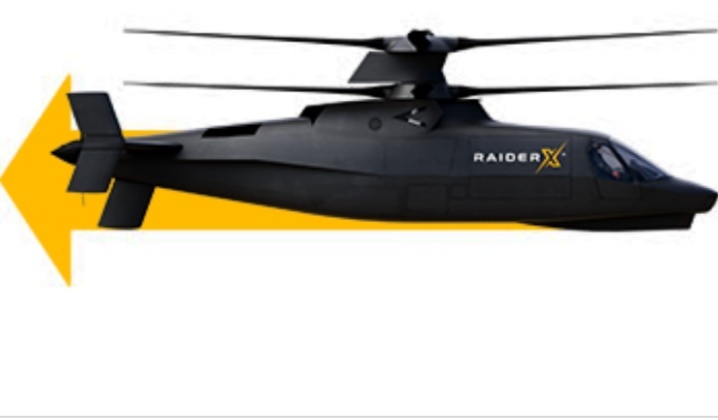 •RaIDer-X has the capability to detect 20 explosives within a distance of about 2 metres. Bulk explosive in concealed condition can also be detected by the device.
•The data library can be built in the system to expand its capability to detect a number of explosives in pure form as well as with the contaminants.
•RaIDer-X was unveiled at the National Workshop on Explosive Detection (NWED-2020) in Pune (Maharashtra).
[The Workshop was organized by the High Energy Materials Research Laboratory (HEMRL), Pune.]
Dwar Praday Yojana by Madhya Pradesh
•Dwar Praday Yojana (Door Delivery System) is a pilot project that was started in Indore by the Government of Madhya Pradesh.
•Applicants living within the boundaries of the Indore Municipal Corporation (IMC) get five types of documents — domicile certificate, income certificate, birth certificate, death certificate and copy of Khasra-Khatauni (a land ownership document) — delivered at their home within 24 hours of applying online.
•The central idea is to improve the government's service delivery mechanism.
Svalbard Global Seed Vault
•It is the world's largest secure seed bank located on the Norwegian island of Spitsbergen in the remote Arctic Svalbard archipelago.
•The aim of the vault is to preserve a vast variety of crop seeds in the case of a doomsday event, calamity, climate change or national emergency.
•It is owned and administered by the Ministry of Agriculture and Food on behalf of the Kingdom of Norway
Do You Know?
•India has also established its own seed storage facility at Chang La in Ladakh,
•It was built jointly by the Defence Institute of High Altitude Research (DIHAR) and the National Bureau of Plant Genetic Resources (NBPGR) in 2010 under the aegis of DRDO.
5
Daily current affairs 2 March 2020