●23rd National Conference on e-governance in Mumbai
•It was organised by the Department of Administrative Reforms and Public Grievances (DARPG ) along with the Ministry of Electronics and Information Technology (MeitY) in Mumbai.
•The conference adopted the 10-fold Mumbai Declaration on e-governance
•Ten-fold Mumbai Declaration aims to improve public service delivery using digital platforms, especially in health, agriculture, education and land
•Ayushman Bharat wins National e-Governance Award for Excellence in Government Process Re-engineering for Digital Transformation
●Eastern Dedicated Freight Corridor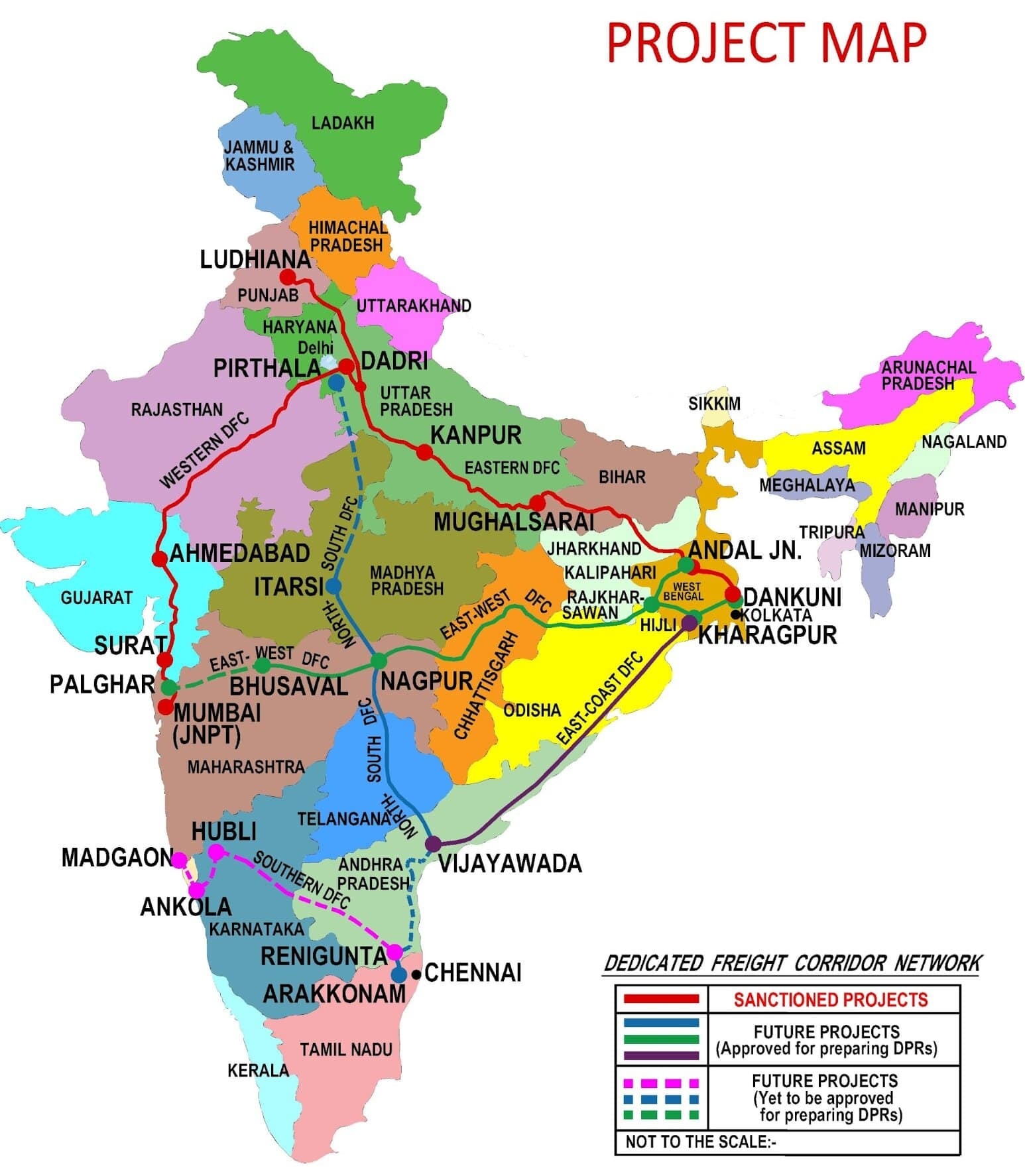 •It is a route of 1856 km runs from Dankuni in West Bengal to Ludhiana (Punjab).
[It covers Punjab, Haryana, Uttar Pradesh, Bihar,Jharkhand and West Bengal.]
•It has two components:
1. First component is to provide additional rail transport capacity, improved service quality and higher freight throughput
2. second component is institutional development to assist DFCCIL and Ministry of Railways (MOR) to develop their capabilities to best utilize heavy haul freight systems
◽The World Bank has offered to give financial assistance to the last remaining portion of the Eastern Dedicated Freight Corridor (EDFC) between Sonnagar (Bihar) and Dankuni (West Bengal)
◽Western Dedicated Freight Corridor: The 1,504-km western freight corridor begins at Dadri in Uttar Pradesh and stretches till the country's largest container port — Jawaharlal Nehru Port Trust, near Mumbai
●Tilhan Mission to boost oilseed production
•Ministry of Agriculture and Farmers Welfare has announced that it will launch Tilhan Mission
•It aims to make the country self-reliant in oilseed production
•The government has also decided to create 10 thousand Farmers Producer Organisation (FPO) across the country for which an assistance of over 6,000 crore rupees will be provided
◽The announcement was made at an occasion of Soil Health Card Day. Soil Health Card Day was celebrated all over India on February 19, 2020
●India to host AFC Women's Asian Cup in 2022
•The Women's Committee of the Asian Football Confederation (AFC) announced this in Kuala Lumpur, Malaysia.
•Besides India, Chinese Taipei and Uzbekistan were the other competing candidates.
•Besides, India will have the experience of hosting the FIFA Women's Under-17 World Cup later this year
●24 MH-60 Seahawk helicopters for the Indian Navy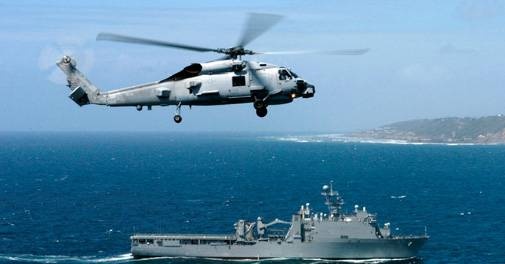 •The Seahawks are a multi-mission maritime helicopter developed by Lockheed Martin.
•They are deployed by the US Navy as its primary anti-submarine warfare and anti-surface weapons system for open ocean and littoral zones (near shore areas)
•Union Cabinet has cleared the acquisition of 24 MH-60 Seahawk helicopters for the Indian Navy from the United States
◽24 US-made MH-60 Romeo multirole helicopters worth around $2.5 billion
●UK announces new points-based visa system
•The system is aimed at attracting the brightest and the best from the world and cutting down the low-skilled workers coming to the United Kingdom.
•The new visa system will come into force from January 1, 2021 at the end of the transition period after the UK's exit from the European Union(EU).
•It will apply equally to the EU and non-EU countries.
●North East Sustainable Development Goals Conclave 2020 in Guwahati,Assam
•NITI Aayog is organising Conclave in association with the North Eastern Council, Government of Assam, Tata Trusts, United Nations Development Programme (UNDP) and Research and Information System for Developing Countries(RIS)
•It aims to take stock of the progress on the Sustainable Development Goals(SDG) and discuss and deliberate on the way forward for the North Eastern region on those issues.
●International Mother Language Day: 21 February
•The day is observed every year to promote awareness of linguistic and cultural diversity and to promote multilingualism.
•The idea to celebrate International Mother Language Day was the initiative of Bangladesh.
[In Bangladesh 21 February is the anniversary of the day when Bangladeshis fought for recognition for the Bangla language]
•It was approved at the UNESCO General Conference (1999) and has been observed throughout the world since 2000
◽Globally 40% of the population does not have access to an education in a language they speak or understand
●Tripura Tea Board organizes 'Run for India Tea' event
•In Tripura, the Tea Board of India in collaboration with Tripura Tea Development Corporation (TTDC) organized "Run for India Tea" morning to promote and popularise Tripura tea alongside India tea.
•A large number of tea workers wearing traditional dresses along with students participated in the tableau procession.
8
Daily Current affairs 21 February 2020