●National Girl Child Day (NGCD): 24th January
• We celebrate NGCD with objectives of generating awareness on the issue of declining Child Sex Ratio (CSR) and create a positive environment around valuing the girl child.
[National Girl Child Day was first initiated in 2008.]
•The programme also observed anniversary of Beti Bachao Beti Padhao (BBBP) Scheme
◽Beti Bachao Beti Padhao (BBBP) SchemeLaunched in January, 2015 at Panipat in Haryana.
•All India Expansion of BBBP covering all 640 districts (as per Census 2011) was launched at Jhunjhunu, Rajasthan on 8th March 2018.
•It is a tri-ministerial effort of Ministries of Women and Child Development, Health & Family Welfare and Human Resource Development.
◻️Beti 🙂
•B ~ Brave
•E ~ Efficient
•T ~ Teacher
• I ~ Innovative
●Sutlej Yamuna Link (SYL) Canal
•The creation of Haryana from the old (undivided) Punjab in 1966 threw up the problem of giving Haryana its share of river waters.
• Punjab was opposed to sharing waters of the Ravi and Beas with Haryana, citing riparian principles, and arguing that it had no water to spare.
•However, Centre, in 1976, issued a notification allocating to Haryana 3.5 million acre feet (MAF) out of undivided Punjab's 7.2 MAF.
•Haryana has been staking claim on Ravi-Beas waters through SYL canal on the plea that providing water for irrigation was a tough task for the state
•Again Punjab Says No Surplus Water To Share, Haryana Hits Back
●What is a vaccine-derived poliovirus?
•It is a strain of the weakened poliovirus that was initially included in oral polio vaccine (OPV) and that has changed over time and behaves more like the wild or naturally occurring virus
•This means it can be spread more easily to people who are unvaccinated against polio and who come in contact with the stool or respiratory secretions, such as from a sneeze, of an infected person
•In the last one year or so, polio has made a comeback in countries such as the Philippines, Malaysia, Ghana, Myanmar, China, Cameroon, Indonesia and Iran, mostly as vaccine-derived polio infection
▫️In January 2014, India was declared polio-free after three years on zero cases.
[The last case due to wild poliovirus in the country was detected on January 13, 2011]
●What is shamlat land
•Three categories of common land in Punjab villages are:
1.'Shamlat' land is owned by the village panchayat.
2.'Jumla mushtraka malkan' is land in a common pool made with villagers' personal contributions, and is managed by the panchayat.
3. 'Gau charan', too belongs to the panchayat, and is for cattle grazing
•One-third of Punjab's shamlat lands are reserved for Dalits. Around 25,000 to 26,000 families in the state, mostly Dalits, depend on this land for their livelihood
•The recent government move has sparked fears of unemployment
◽Punjab state Cabinet recently approved an amendment to the Village Common Land (Regulation) Rules, 1964, allowing panchayats to sell shamlat land to industrial houses, entrepreneurs, businessmen, and companies for setting up micro, small and medium industrial units.
●NISHTHA–(National Initiative for School Heads and Teachers Holistic Advancement)
•NISHTHA is the world's largest teachers' training programme of its kind in the world.
•It has been launched to improve Learning Outcomes at the Elementary level.
•The basic objective of this massive training programme is to motivate and equip teachers to encourage and foster critical thinking in students.
•This integrated programme aims to build the capacities of around 42 lakh participants covering all teachers and Heads of Schools at the elementary level(govt.)
●US imposes new 'birth tourism' visa rules for pregnant women
•The US Department of State has unveiled new rules to deter pregnant women from travelling to the US to give birth.
•Nearly all children born in the US gets automatic citizenship – a law US President Donald Trump has criticised.
[ His administration says the new travel policy is necessary to safeguard US national security and public health
•The new rule applies to visitors seeking B visas, which are issued to non-immigrants.
•Under the rule, pregnant women applying for US visitor visas may need to prove they have a specific reason for travel other than giving birth on US soil
●Archaea:Hide — uploads.disquscdn.com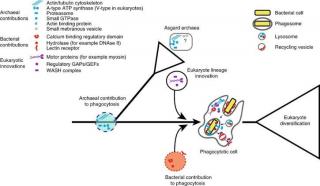 •They are a primitive group of microorganisms that thrive in extreme habitats such as hot springs, cold deserts and hypersaline lakes.
•These slow-growing organisms are also present in the human gut😯!, and have a potential relationship with human health
•Scientists have reported a new archaeon (a kind of microorganism), which they discovered in Sambhar Salt Lake in Rajasthan.
•It has been named Natrialba swarupiae, after Dr Renu Swarup, secretary, Department of Biotechnology
●Hemorrhagic septicemia
•It is a severe bacterial disease caused by certain strains.
•The disease is also spread through contact with infected animals, contaminated clothing, equipment, and through ingestion or inhalation of the bacteria.
•Primary symptoms include swishing tails, reduced cudding, undigested food in faeces and reduced milk yield.
【Around 40 buffaloes have died within four days due to suspected Sahana disease (hemorrhagic septicemia) in Odisha's Kendrapara】
●Sagarmatha Sambaad:
•It is the first-ever multi-stakeholder dialogue event in Nepal's recent history, to be held in April.
•It will be attended by many global figures apart from the leaders of the member countries of the South Asian Association for Regional Cooperation (SAARC).
•It is expected to be the biggest diplomatic initiative.
1
Daily current affairs | 25 January 2020