●National Commission for Indian System of Medicine Bill(NCIM), 2019
•Union Cabinet has given its approval for proposal of Official Amendments in the National Commission for Indian System of Medicine Bill, 2019 (NCIM) which is pending in the Rajya Sabha.
•The main objective of establishing NCIM is to promote equity by ensuring adequate supply of quality medical professionals and enforce high ethical standards in all aspects of medical services in Indian System of Medicine
•The NCISM will consist of 29 members, appointed by the central government
•The Search Committee will consist of five members including the Cabinet Secretary and three experts nominated by the central government (of which two should have experience in any of the fields of Indian System of Medicine
●Ranking of Aspirational districts: released by NITI Aayog for the month of December 2019
•The districts have been ranked in a transparent basis on parameters across various performance indicators like Health and Nutrition, Education, Skill Development and Basic Infrastructure among others.
•If these districts are transformed, there would be tremendous improvement in the internal security environment of the country
•The Chandauli district of UP topped the list Hide — uploads.disquscdn.com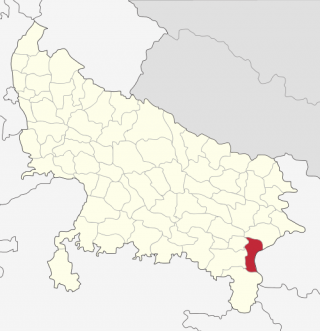 followed by Bolangir of Odisha
◽Aspirational Districts Programme: The programme aims to quickly and effectively transform some of the most underdeveloped districts of the country
●Karnataka anti-superstition law
•A controversial anti-superstition law in Karnataka has formally been notified by the current government.
•It is called the Karnataka Prevention and Eradication of Inhuman Evil Practices and Black Magic Act, 2017.
◽The bill bans
•Performing any inhumane act, evil practices and black magic in search of treasure, bounty.
•Tantric acts including physical and sexual assault.
•Ostracising anyone in the name of ritual and encouraging inhumane acts. etc.
◽Bill doesn't ban 'The form of the worship such as Pradakshina, Yatra, Parikrama performed at religious places etc.
●World Neglected Tropical Diseases Day(World NTD Day): 30 January (also death anniversary of Ganghi ji) Hide — uploads.disquscdn.com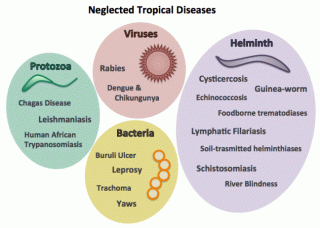 •January 30, 2020 is the first-ever World Neglected Tropical Diseases Day(World NTD Day)
◽Why are some tropical diseases called "neglected"
•The people who are most affected by these diseases are often the poorest populations, living in remote, rural areas, urban slums or conflict zones. Neglected tropical diseases persist under conditions of poverty and are concentrated almost exclusively in impoverished populations in the developing world.
•Lacking a strong political voice, people affected by these tropical diseases have a low profile and status in public health priorities.
▫️Need
•comprehensive policy to foster research and innovation in drug discovery, diagnostics, and vaccine development in neglected tropical diseases (which is lacking.)
•While political intent and will are expressed in a few, clear operational plans and funding mechanisms are not specified
●West Asia Peace Plan: unveiled by U.S. President Trump
•It plans to revive the stalled two-state talks between the Israelis and the Palestinians.
•It seeks to give the Israelis an expansive state with Jerusalem as its "undivided capital" and tight security control over a future Palestinian state.
•It proposes an independent Palestinian state and the recognition of Israeli sovereignty over West Bank settlements.
•Palestinian President Mahmoud Abbas dismissed the plans as a "conspiracy". Thousands are protesting against this.
[The Palestinians want an independent state of their own, comprising the West Bank, Gaza and East Jerusalem]
▫️India urged both Israel and Palestine to "engage with each other, including on the recent proposals put forward by the United States, and find an acceptable two-state solution for peaceful coexistence"
●National Crime Records Bureau (NCRB)
•NCRB has launched two online national-level services related to Search of Missing Persons
•These police-related citizen-centric services have been launched on Crime and Criminal Tracking Network & Systems (CCTNS)
•The services can be accessed through ' http://digitalpolicecitizen… portal or through a link in the existing 'Digital Police Portal
•Crime and Criminal Tracking Network and Systems (CCTNS) is a project initiated in June 2009 which aims at creating a comprehensive and integrated system for enhancing the efficiency and effectiveness of policing at the Police Station level.
•The Project will interconnect about 15000 Police Stations and additional 5000 offices of supervisory police officers across the country and digitize data related to FIR registration, investigation and charge sheets in all Police Stations
●Nagoba Jatara: tribal festival in Telangana
•It is a tribal festival held in Telangana.
Also known as Keslapur jatara.
•It is a huge religious and cultural event of the Boigutta branch of Mesram clan of the aboriginal Raj Gond and Pardhan tribes.
4
Daily current affairs | 30 January 2020