●Cooperative banks will be audited according to RBI's norms
•Union Cabinet has approved to bring regulation of cooperative banks under Reserve Bank of India. [In order to achieve this, the Cabinet approved amendments to Banking regulation act.]
•This was felt necessary in the wake of the recent Punjab & Maharashtra Cooperative (PMC) Bank crisis
◽What are co-operative banks?
•Co-operative banks are financial entities established on a co-operative basis and belonging to their members. This means that the customers of a co-operative bank are also its owners
●Select Committee recommendations on Surrogacy (Regulation) Bill
•15 major changes have been suggested in a report presented by the Select Committee on Surrogacy (Regulation) Bill
•The controversial clause of "close relative" has been done away with and instead the committee has recommended the term to be replaced with a "willing woman"
•Increase insurance cover for the surrogate mother from the 16 months proposed in the Bill to 36 months. etc.
◽ Surrogacy (Regulation) Bill, 2019 aims to prohibit commercial surrogacy in India.
•The purpose of the Bill is to ensure effective regulation of surrogacy, prohibit commercial surrogacy, and allow ethical surrogacy.
•Altruistic surrogacy arrangement?
The Bill includes contracting a 'close relative' as a surrogate by a heterosexual married couple who have been childless for five years of their marriage.
●Supreme Court panel recommends several prison reforms
•The court had in September 2018 appointed the Justice Roy Committee to examine the various problems plaguing prisons, from overcrowding to lack of legal advice
1.Every new prisoner should be allowed a free phone call a day to his family members to see him through his first week in jail.
2.Modern cooking facilities, canteens to buy essential items and trial through video-conferencing should be made available.
3.There should be at least one lawyer for every 30 prisoners, which is not the case at present.
4.Special fast-track courts should be set up to deal exclusively with petty offences which have been pending for more than five years.
▫️The average suicide rate in prisons is over 50% more than in normal conditions.
▫️Prisons/persons detained therein' -> State subject
●Soil Health Cards (SHC) scheme: launched in 2015
•Scheme issues Soil health cards to farmers which will carry crop-wise recommendations of nutrients and fertilisers required for the individual farms
•Scheme has led to a decline of 8-10% in the use of chemical fertilizers and also raised productivity by 5-6%.
•In the second phase of the scheme's implementation, 11.69 crore Soil Health Cards were distributed to farmers in two years.
●International IP Index 2020 : released by U.S. Chamber of Commerce's Global Innovation Policy Center (GIPC)
•Index evaluates the IP(Innovation Policy) infrastructure in each economy based on 45 unique indicators, which are critical to the growth of effective IP systems
•The indicators encompass 8 categories of IP protection: patents, copyrights, trademarks, trade secrets, commercialization of IP assets, enforcement etc.
•India ranked 40 out of 53 global economies.(Last year India was ranked at 36th position out of 50 countries)
•India also continues to score well in the Systemic Efficiency indicator (better than 28 means 53-28=25)
▫️Top five economies: The US, the UK, Sweden, France and Germany.
●Vadhavan port and landlord modelHide — uploads.disquscdn.com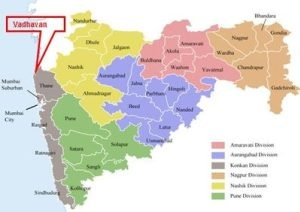 •The Union Cabinet has approved a proposal to set up a major port at Vadhavan near Dahanu in Maharashtra with a total cost of ₹65,545 crore.(~ $9 billion)
•This will be 14th major port in India
•With the development of this port, India will become one of the countries in the top-10 container ports in the world.
•According to the Ministry of Shipping, around 95 per cent of India's trading by volume and 70 per cent by value is done through maritime transport.
[ Currently India has 13 major ports (12 Government-owned and one private) and 187 notified minor and intermediate ports.] Maharashtra (53); Gujarat (40); Tamil Nadu (15); Karnataka (10) and others (82)
◽Landlord port model, the publicly governed port authority acts as a regulatory body and as landlord while private companies carry out port operations—mainly cargo-handling activities.
•Here, the port authority maintains ownership of the port while the infrastructure is leased to private firms that provide and maintain their own superstructure and install own equipment to handle cargo
5
Daily current affairs | 6 february 2020