Long Term Reverse Repo Operation (LTROs)
•It is a mechanism to facilitate the transmission of monetary policy actions and the flow of credit to the economy.
[ This helps in injecting liquidity in the banking system]
•Funds through LTRO are provided at the repo rate. This means that banks can avail one year and three-year loans at the same interest rate of one day repo.
[But usually, loans with higher maturity period (here like 1 year and 3 years) will have a higher interest rate compared to short term (repo) loans]
•It is a measure that is expected to bring down short-term rates and also boost investment in corporate bonds. [It will enhance liquidity in the banking system by Rs 1 lakh crore]
National Mission on Interdisciplinary Cyber Physical Systems (NMICPS)
•It is a comprehensive mission which would address technology development, application development, human resource development & skill enhancement, entrepreneurship and start-up development in Cyber-Physical System (CPS) and associated technologies.
•The mission aims at establishing 15 Technology Innovation Hubs (TIH), six Application Innovation Hubs (AIH) and four Technology Translation Research Parks (TTRP)
•It was launched in 2018 and is implemented by the Department of Science & Technology for a period of five years.
•Indian Institute of Technology (IIT) Ropar, Punjab is setting up a Sectoral Application Hub in Technologies for Agriculture and Water
Attukal Pongala Festival
•It is a ten-day- long festival of Attukal Bhagavathy Temple in Kerala.
•Annual "Attukal Pongala", one of the largest all-women religious congregations began recently amid the COVID-19 virus threat
•The festival commences with the musical rendering of the story of the Goddess (Kannaki Charitam) during the "Kappu Kettu ceremony"
Attukal Bhagavathy temple
•This temple is dedicated to Goddess Bhagavathy.
•Also known as "the Sabarimala of Women", this temple attracts the biggest set of women devotees for the annual Attukal Pongala festival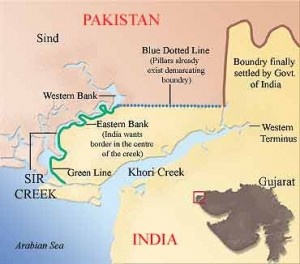 •It is a 96-km strip of water disputed between India and Pakistan in the Rann of Kutch marshlands
•Pakistan claims the entire creek as per paragraphs 9 and 10 of the Bombay Government Resolution of 1914 signed between then the Government of Sindh and Rao Maharaj of Kutch.
•But India claims that the boundary lies mid-channel as depicted in another map drawn in 1925, and implemented by the installation of mid-channel pillars back in 1924.
•Apart from strategic location, Sir Creek's core importance is fishing resources. Sir Creek is considered to be among the largest fishing grounds in Asia
Hubli-Ankola Railway Line Project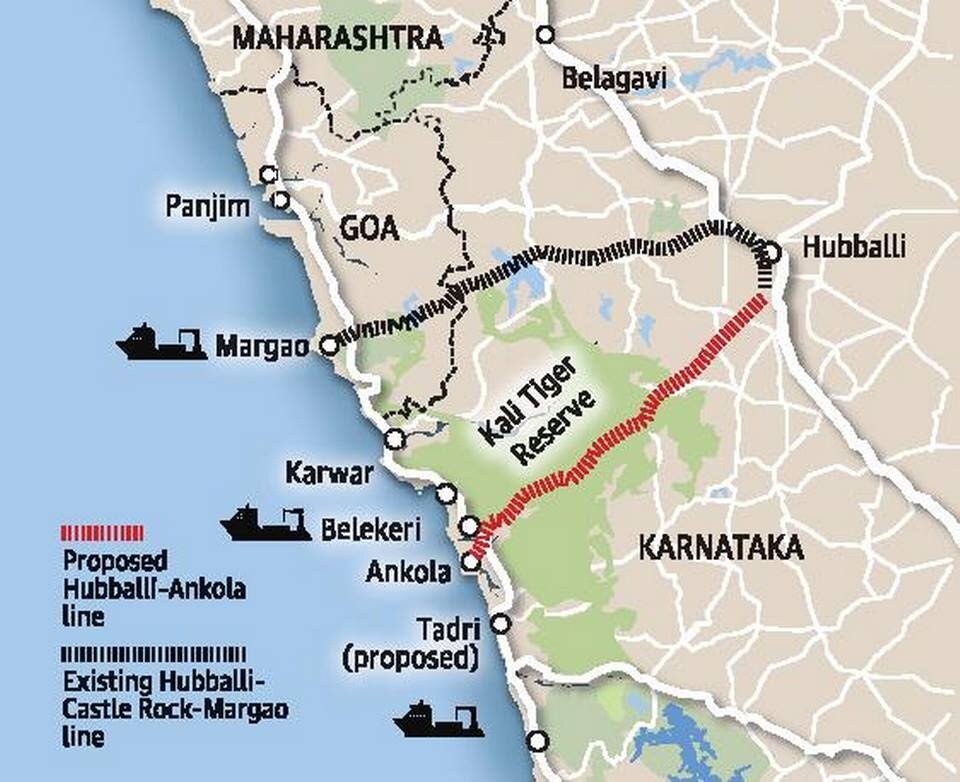 •It is 164.44-km proposed railway line passes through forests between two major protected areas — Kali Tiger Reserve and Bedthi Conservation Reserve.
•More than 80% the line has to pass through the dense forest lands of the Western Ghats, and this entails the diversion of 727 hectares of prime forests.🙃!
•It saw stiff opposition from a majority of the board members of the Karnataka State Wildlife Board
•Kali Tiger Reserve is located in the central portion of Uttara Kannada district of Karnataka state.
National Judicial Pay Commission
•Supreme Court Bench has made it clear to the States and Union Territories (UTs) that recommendations made by the Second National Judicial Pay Commission to nearly triple the pay and allowances for subordinate judiciary should be implemented proactively 【 Yes please! It's needed】
•The Commission was constituted in 2017 pursuant to the order of the Supreme Court in All India Judges Association case, under Article 32 (Constitutional Remedies) of the Constitution.
[It is headed by former Judge of Supreme Court Justice P. Venkatrama Reddi.]
•First National Judicial Pay Commission was constituted in 1996, pursuant to the order of the Supreme Court of India in All India Judges Association case
4
Daily Quick Revision 11 March 2020