COVID-19 is Now A Pandemic: WHO
•Once cases of COVID-19 began emerging with regularity in other countries such as Iran, Italy, and South Korea, some people began bandying about the "P" word. After all, the CDC website includes the following definition of a pandemic: "an epidemic that has spread over several countries or continents, usually affecting a large number of people.
[On the other hand, an epidemic is a large outbreak, one that spreads among a population or region. It is less severe than pandemic due to a limited area of spread.]
•WHO noted with concern that 1,18,000 positive cases have been reported globally in 114 countries and more than 90% of cases are in just four countries
•official count of cases in India stood at 73 on Thursday.
Epidemic Diseases Act, 1897
•It was introduced by the British to tackle the epidemic of bubonic plague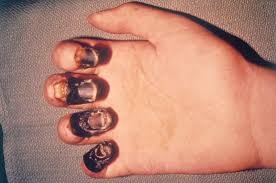 that broke out in the then state of Bombay.
•This law aims to provide for the better prevention of the spread of dangerous epidemic diseases. Under the act, temporary provisions or regulations can be made to be observed by the public to tackle or prevent the outbreak of a disease.
•Section 2A of the Act empowers the central government to take steps to prevent the spread of an epidemic.
•Recently ,In a cabinet secretary meeting, it has been decided that states and Union Territories should invoke provisions of Section 2 of the Epidemic Diseases Act, 1897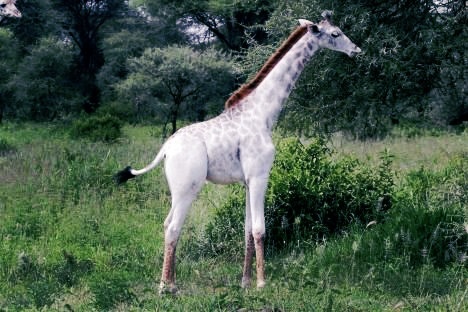 •The white giraffes were first spotted in 2016.
•The white appearance of the giraffe is due to leucism, a genetic condition that causes skin cells to have no pigmentation.
•Poachers have killed two extremely rare white giraffes in northeast Kenya, leaving just one such animal in the world.😡
•International Union for Conservation of Nature (IUCN) had classified giraffes(not White giraffe) as vulnerable in the Red List in December 2016, when it noted that their population had dropped by over 40% since 1985
【The deaths of the giraffes left just one of the unusually colored animals in the country's wild, a bull, out of a family of three, conservancy officials said】
Divya Kala Shakti
•It is a cultural event which provides a wider and unique platform to showcase the potential of Persons with Differently Abled in the field of performing art, music, dance, acrobatics etc.
•first ever regional event "Divya Kala Shakti: Witnessing the Abilities in Disabilities" is being organized in Chennai (Tamil Nadu) on 12th March, 2020
•The Ministry of Social Justice and Empowerment had organized the event at national level on 18th April and 23rd July 2019
YUva VIgyani KAryakram(Yuvika): by ISRO
•It is a Young Scientist Programme for School Children, in tune with the Government's vision "Jai Vigyan, Jai Anusandhan"
•Program is primarily aimed at imparting basic knowledge on Space Technology, Space Science and Space Applications to the younger ones with the intent of arousing their interest in the emerging areas of Space activities.
District consumer disputes redressal forum
•The Consumer Protection Act, 1986 provides for a 3-tier structure of the National and State Commissions and District Forums for speedy resolution of consumer disputes. [They are quasi- judicial bodies.]
•Written complaint can be filed before the District Consumer Forum for pecuniary value of upto ₹20 lakh, State Commission for value upto ₹1 crore and the National Commission for value above ₹1 crore, in respect of defects in goods and or deficiency in service
•The remedy under the Consumer Protection Act is an alternative in addition to that already available to the aggrieved persons/consumers by way of civil suit.
Again Tiredness 🙃!
4
Daily Quick Revision 12 March 2020