Pradhan Mantri Garib Kalyan Yojana
•Union Finance Minister has announced Rs 1.70 lakh crore(about $22 billion) relief package under the newly framed Pradhan Mantri Garib Kalyan Yojana for the poor to help them fight the battle against CoronaVirus (COVID-19).
Quick Note
1. The Centre would provide Rs. 50 lakh medical insurance cover for the next three months for about 22 lakh health workers
2.Each person who is covered under the National Food Security Act would get an additional five kg wheat or rice for free
[One kg of pulse a household would also be provided for free]
3.About 3 crore poor pensioners above 60 years, widows and disabled people would be given ₹1000 in two instalments
4.The 20 crore women holding Jan Dhan Yojana accounts would get ₹500 a month
5. Poor households(8.3 crore), which received cooking gas connections under the Ujjwala scheme, would get free gas cylinders
6. Wages are being hiked under the Mahatma Gandhi National Rural Employment Guarantee Act scheme, from ₹182 to ₹202 a day.
7.The first instalment of ₹2000 due to them under the PM-KISAN income support scheme will be paid promptly in April
8. Who earns less than ₹15,000 a month, the Centre will bear the cost of both employer and employee contribution (a total of 24%) to the Employees Provident Fund (EPF) for the next three months
【Globally, many countries had announced stimulus packages involving 10-12% fiscal expansions. In comparison, this package is only about 0.75% of India's GDP】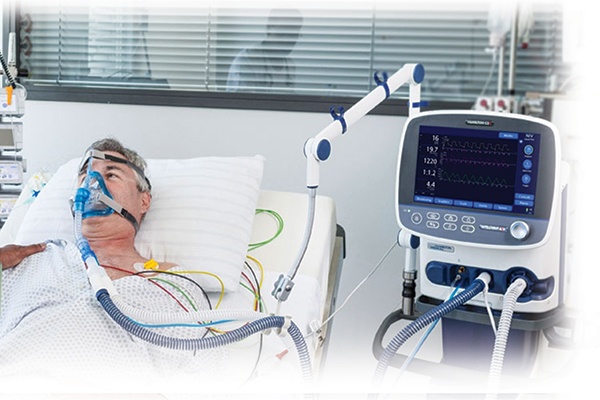 •It is a machine designed to provide mechanical ventilation by moving breathable air into and out of the lungs, to deliver breaths to a patient who is physically unable to breathe, or breathing insufficiently
•Recently, the Defence Research and Development Organisation (DRDO) has developed a ventilator and plans to produce 5,000 of them per month to treat COVID-19 patients
[Currently, it has a capacity to manufacture 5,000 ventilators per month and this could be scaled up to 10,000 per month]
•DRDO laboratories have manufactured 20,000 litres of sanitiser and supplied to various organisations like Delhi police.
•It has developed N-99 and 3-layered masks and supplied 10,000 masks to Delhi police personnel
Virtual G20 Leaders Summit 2020
•The G20 countries have voluntarily committed to inject more than $5 trillion into the global economy and contribute to the World Health Organisation (WHO) led COVID-19 solidarity response fund
•WHO was criticised for failing to alert the world quickly enough of the potential threat from the pandemic, even after it had been informed of its spread in Wuhan by China in December 2019.
[The US has criticised China for not having been transparent and sharing information about the virus.]
•India emphasised on the need to redefine conversations on globalisation to include social and humanitarian issues like terrorism, climate change and pandemics along with financial and economic discussions.
3
Daily Quick Revision 27 March 2020