African Swine Fever (ASF) in Assam
•It is a highly contagious and fatal animal disease that infects and leads to an acute form of hemorrhagic fever in domestic and wild pigs.
•It was first detected in Africa in the 1920s.
•The mortality is close to 100% and since the fever has no cure, the only way to stop its spread is by culling the animals.
•ASF is not a threat to human beings since it only spreads from animals to other animals.
【Culling = to kill a number of animals in a group to prevent the group from becoming too large】
•The Centre has advised the Assam state government to go for culling of pigs affected by the African Swine Fever (ASF).
Sariska Tiger Reserve of Rajasthan
•Sariska Tiger Reserve is located in Aravali hills and forms a part of the Alwar District of Rajasthan.
•The Reserve is immensely rich in flora and fauna, and is famous for Royal Bengal Tiger
•Sariska was declared a wildlife sanctuary in 1955 and was declared the tiger reserve later in 1978, making it a part of India's Project Tiger.
•13th session of the Ministry of Tourism's Dekho Apna Desh webinar titled, 'Destination- Sariska Tiger reserve' was held recently.
•The objective of the Ministry of Tourism's webinar series is to create awareness about and promote various tourism destinations of India – including the lesser known destinations and lesser known facets of popular destinations
Dekho Apna Desh
•It is one of the three components of the Paryatan Parv.The other two are Tourism for All and Tourism & Governance.
•It intends to encourage Indians to travel their own country.
International Court of Justice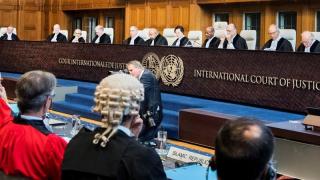 •It is the principal judicial body of the UN. Established in 1946 to replace the Permanent Court of International Justice, the ICJ mainly operates under the statute of its predecessor, which is included in the UN Charter.
•It has two primary functions: 
1)to settle legal disputes submitted by States in accordance with established international laws, and
2) to act as an advisory board on issues submitted to it by authorized international organizations.
•ICJ is composed of 15 judges elected to nine-year terms of office by the United Nations General Assembly and the Security Council
•In order to ensure a measure of continuity, one third of the Court is elected every three years.( Judges are eligible for re-election.)
•Pratyaksh Hanstantrit Labh (PaHaL) scheme (प्रत्यक्ष हस्तान्तरित लाभ or Direct Benefit Transfer)
•It aims to reduce diversion and eliminate duplicate or bogus LPG connections.
•Under PaHaL, LPG cylinders are sold at market rates and entitled consumers get the subsidy directly into their bank accounts
Environment Impact Assessment (EIA)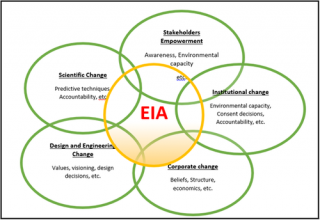 •It is a formal process used to predict the environmental consequences of any development project.[Environment Impact Assessment in India is statutory backed by the Environment Protection Act in 1986]
•The proposed Environment Impact Assessment Notification, 2019, makes the District Magistrate (DM) the chairperson of an expert authority, that will accord environment clearance for "minor" mining projects
•Identify the environmental, social and economic impacts of a project prior to taking a decision on its implementation. Mitigation of harmful impacts and maximizes the beneficial effects
India gets its 38th UNESCO World HERITAGE SITE as Pink City Jaipur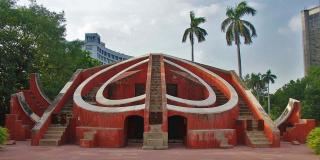 •The City of Jaipur is an exceptional urban example in indigenous city planning and construction in South Asia
•Besides an exemplary planning, its iconic monuments such as the Govind Dev temple, City Palace, Jantar Mantar and Hawa Mahal excel in artistic and architectural craftsmanship of the period
•With Successful inscription of Jaipur City, India has 38 world heritage sites, that include 30 Cultural properties, 7 Natural properties and 1 mixed site
3
Daily Quick Revision 5 May 2020